❌ SPENT
❌ SPENT
Information about the Zeonis.io project:

Official start of the HYIP project Zeonis took place 18 September 2021 years... Purchase of listings started in first the same day, and it should be noted that the admins are throwing money into the PR campaign, the guys have money for the promotion, apparently, they are NOT going to save money. Therefore, according to Zeonis reviews began to scatter quite actively across the network. If you believe the legend, then ZEONIS PTY LTD is a digital company that aims to accelerate the adoption of non-fungible tokens (NFT), as well as to popularize them as much as possible as a means of owning copyright. The administration has developed its own token SEZthat will rise in price and provide no fucking extra arrived investors. This token is filed on the blockchain Binance SmartChainwhich is already traded on the exchange pancake swap... But neither this blockchain nor the exchange guarantee absolutely fuckingbecause any scam can hire a proger to write a token for BSC, and therefore successfully add it to pancake swap... So not particularly flatter yourself! Same for the price of the chpoken itself. During the work, the chpoken graph showed H2 without SMS and registration ... Well, according to the classics - they will unload about honest Vlachs also lightning fastAs pampat price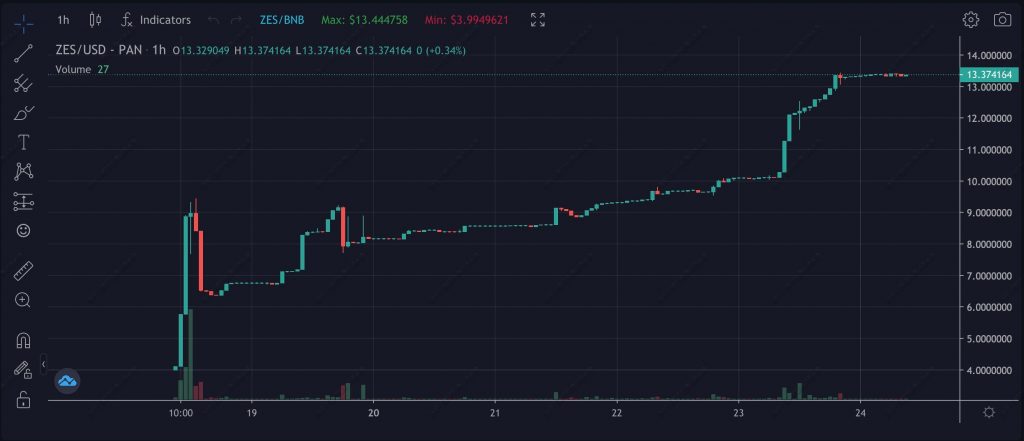 Now consider Zeonis official site from the technical side: I would say it was done fucking, it's clear that the guys slobbered fucking money. And they want to cut down less, so we translated the site to 14 languages... Content filling is easy gorgeous, is present huyeva cloud sections in which everything is detailed and very competently painted. In the best traditions of cryptocurrency scams, there are also road map, and whitepepper в PDF, and a bunch of other all sorts of different fucks... In addition, the site has all the attributes of a successful hyip 2021 technique: self-written script, original content, unique design, user-friendly Zeonis personal account, SSL from Sectigo Limited until August 19, 2022, domain registrar NameCheap for 3 years, hosting from OVH, dedicated line with British IP, official reg in Australia (No. # 652 982 020).

Investment rates in the project and the Zeonis.io affiliate program: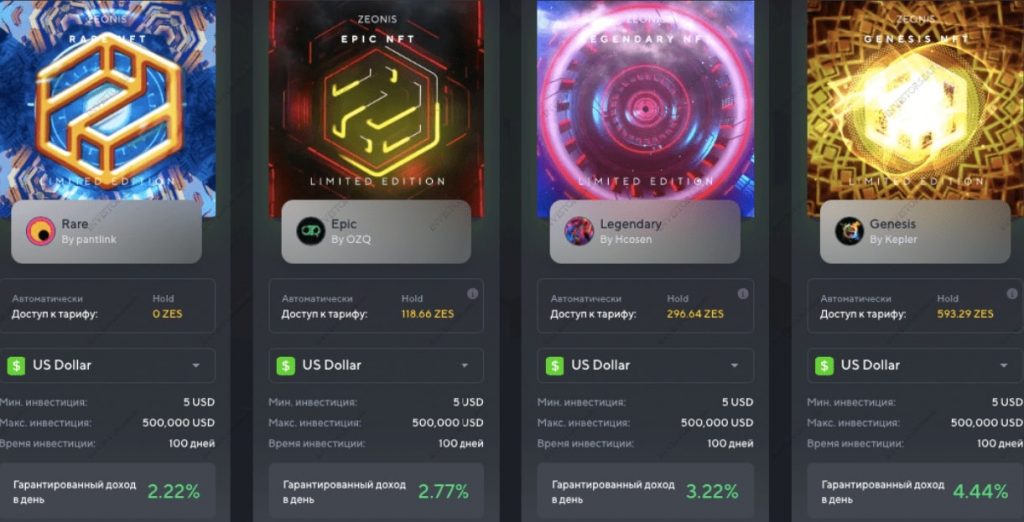 The administration thought very much cunning bath investment marketingthat encourages people to keep keeping chpokens SEZ in your personal account, because the more chpoken on the account, the fatter and profitability on the liability. Technically an investment plan oneBut actually divided by four, which offer a daily rate of return of 2,22% before the fucking 4,44% on 100 days without refund of the deposit at the end of the term. Thus, you can get 122% for the entire period, and with my Zeonis refback total profit will be released 134%.



Admins of course have tried и wicked a whole cloud of possible ways to pay in different currencies, as you can see in the screenshot above👆🏿. But unfortunately there are commissions for withdrawing funds from 1% to 3%, but if you have chpokens on your account SEZ, then the commissions are canceled.



The affiliate program also encourages you to keep chpokens on your balance. SEZ, but I NOT I recommend doing this, unless the purchase price was around $ 6 + -. The usual affiliate program is linear up to 4 levels deep and promises to be credited 7-3-2-1% from the invitee's deposit, respectively.
Registration and creation of a deposit:
Go to Zeonis official site for my link, click in the upper right corner of the small orange button with an arrow and fill out the registration form in Latin: login, mail, password, Pin... Be sure to check that in the column "Your invitee»Written Bartenderto qualify for refback by Zeonis at the rate of 12% from me. Then press the button below "Create an account».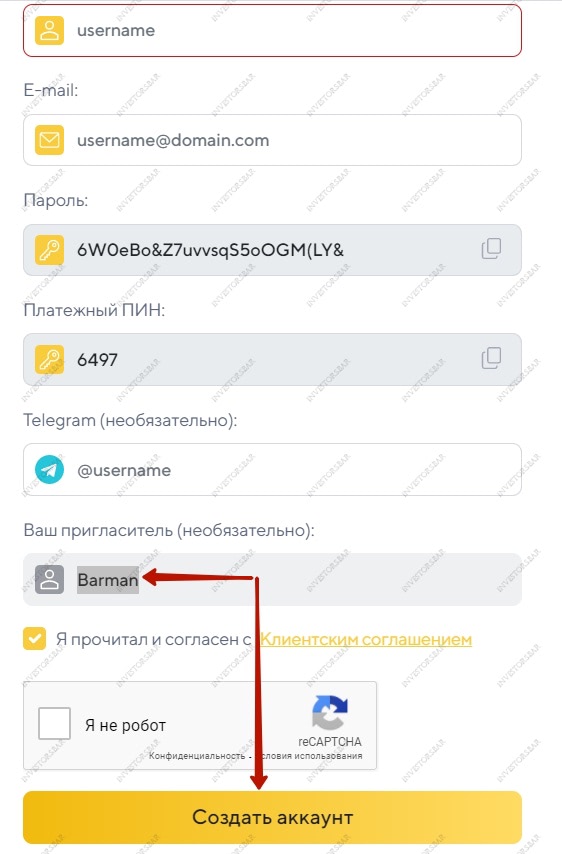 After entering Zeonis your personal account on the main page will prompt you to choose payment system, tariff plan, enter the desired amount and click "Proceed to payment". No problems at all!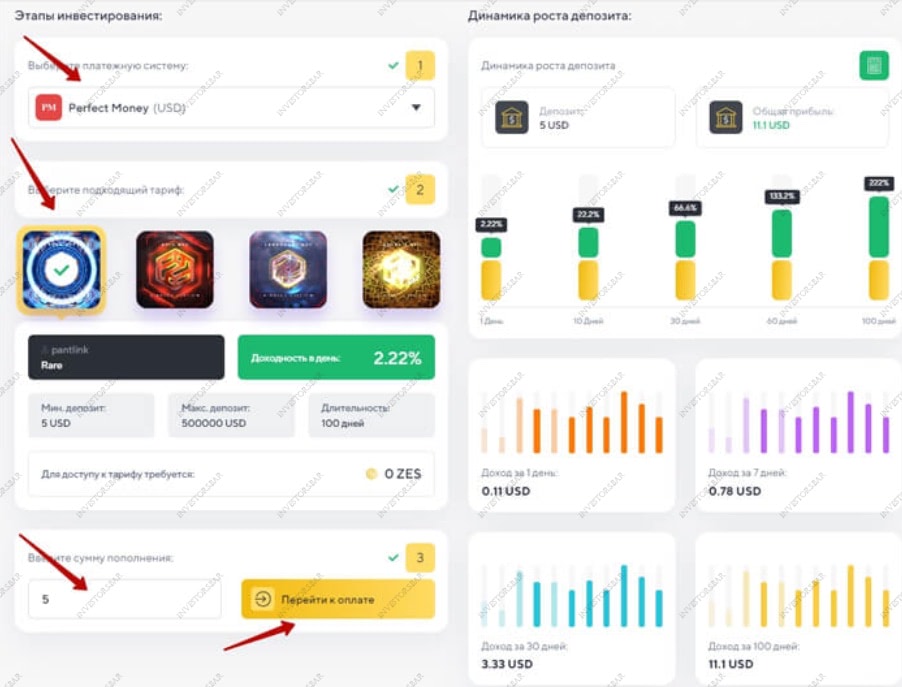 If you chose Perfect Money, then further simply do Necessary Fraud in the merchant of the payment system. After that, the depot should automatic fly in.
I recommend that you withdraw your profitusing the button "Withdraw funds» in navigation bar left account.
Lifehack from the bartender:
The minimum investment amount is $ 5;

The minimum withdrawal amount is: 500 RUB, 0.5 USD, 0.003 BTC, 0.01 BCH, 0.05 ETH (ERC 20), 0.01 ETH (BEP 20), 0.05 LTC, 50 TRX, 50 DOGE, 25 XRP, 20 USDC (BEP 20) , 0.02 BNB (BEP 20), 20 BUSD (BEP 20), 150 USDT (ERC 20), 10 USDT (TRC), 10 USDT (BEP 20) and 1 ZES;

Investments in the fund can be made through payment systems: Perfect Money, Yandex Money, Visa, MasterCard, Maestro, Privat24, QIWI wallet, YandexMoney, Bitcoin, Bitcoin Cash, Ethereum, Ethereum (BEP 20), Litecoin, Tron, Dogecoin, Ripple, USDC (BEP 20), BNB (BSC BEP-20), BUSD (BSC BEP-20), Tether (BSC BEP 20, TRC, ERC 20) and ZES (BSC BEP-20);

The project has instant payments.
Vlach dynamics: