Hip management is not an easy task and the admin is required to be a strategist and analyst in one person. But not every pyramid builder can cope with such a heavy load, so many hyps do not work out a circle either. It is possible to reduce risks in project management if the main mistakes made by administrators are avoided.
Project technical flaws
You can talk for a long time about the impact on the performance of the project of its marketing or the pace of promotion, but if the hype site is simply assembled for three pennies, then it will not go far. Despite the fact that today there is a lot of information on the network on how to create a hype not on one's knee, many admins will continue to do projects from anywhere. These are scripts without a license, and the absence of DDoS protection or encryption. Such councils think that it will do it anyway, but as practice shows, such a hype goes into scam at the speed of light.
Why is poor preparation dangerous? Firstly, through a holey script at the admin per second scammers can withdraw money. Secondly, the site will fall under a DDoS attack or hackers will crack it. If user payments are not protected, then there is a great risk of robbery in broad daylight. And finally, if all these misfortunes still do not fall to the lot of the admin, then the Deshman site will simply repel investors with its appearance.
Technical equipment is the basis of hype and if this foundation is not built on conscience, then there can be no talk of any work. At the same time, training does not have to be expensive - the average configuration is quite enough, with which most sites work. It is also important before starting a project to fully test its functionality and solve possible problems before it starts accepting deposits.
Broken Marketing
One of the most important mistakes of admins is poor tariff plans. In pursuit of the dollar, they sometimes come up with such combinations of tariffs that can not stretch the work of the site for a couple of days. And non-working are not only 1000% per day, but also plans that offer too little. In this case, the project simply will not arouse interest among the target audience.
There is no need to reinvent the wheel in the selection of tariffs, because the popular and working options have long been invented before us. On a regular basis, a lot of hyps work brilliantly and use the time-tested conditions. And projects that are too willing to please investors and therefore offer hundreds of percent per day, often very quickly find themselves in the scam category.
Mass purchase of advertising
You can talk about hype advertising indefinitely, but the main thing is that it should be in moderation. Not a single project that bought all the blogs and monitors since the start showed decent work, because on the very first day such a hype will exhaust its development resource. From the start, it is very important to ensure a smooth promotion, but not all admins have patience and a sense of proportion.
On the other hand, it is extremely bad when the advertisement for a project is too sluggish. While the consistent purchase of listings allows you to feed hype with new money, too restrained advertising campaign can lead to the fact that the money at the box office will end unexpectedly.
Separately, it must be said about those hyips that are too active offline promotion. Development "on the ground" is very cool and respect to those administrators who understand that there are people outside the hype industry too. But if the project behaves too loudly, then sooner or later it will attract unnecessary attention, and there is already a risk of not only scam, but also criminal liability.
Problems with payment systems
One of the favorite excuses of the hype admins who went to scam is that something went wrong with the payment system. And if in most cases it's just a pyramid builder's fantasies, then inexperienced councils such incidents really happen and they lead to bad consequences. Firstly, many admins connect the wrong payments. Everyone knows that, for example, Webmoney or QIWI are not very loyal to hyps and will block admin accounts faster than he goes into scam. Therefore, adequate admins do not work with these systems, and those who neglect this rule are overtaken by instant karma.
Secondly, even if the manager connected decent payments, there are other risks. For example, the administrator set an unreliable password and his wallet was hacked, after which they took out the entire cash register. Or is he so self-confident that he uses a wallet from the past hype - by lighting up a purse of some scam, the pyramid builder will simply destroy the reputation of his new project.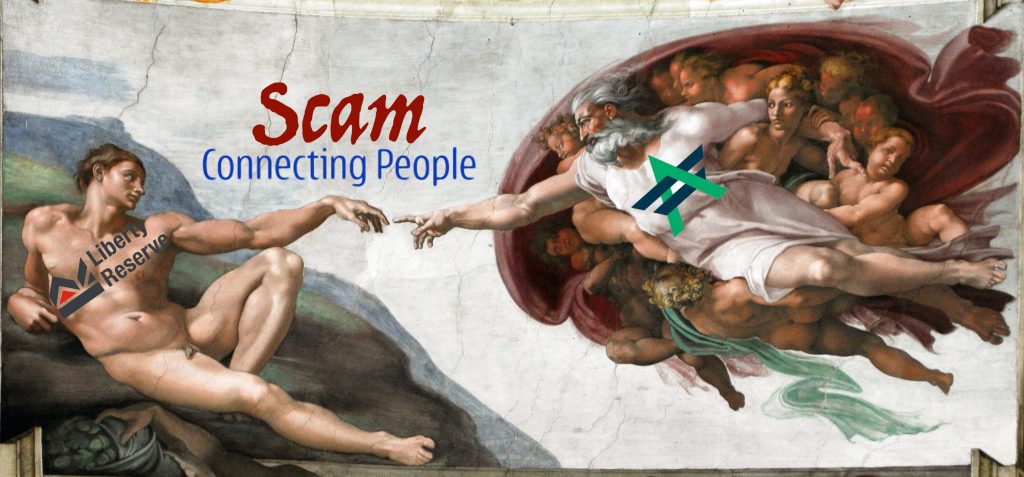 Unsuccessful start
An equally serious mistake is to launch a hype at the wrong moment. Experienced admins know that from the start in the summer or on the eve of a big holiday you should not expect anything good, but beginners do not believe in such superstitions and think that in any situation they will be on horseback. In fact, no one has canceled the fact that investors are ordinary people to whom nothing human is alien. And it is unlikely that most of them spend their holidays all the same in search of hyps, or on New Year's Eve they sit on the net and think about where to put them.
Therefore, the administrator must plan the start date in advance in accordance with what effect he wants to get from him. If quiet partisan work is planned, then summer will do, and if the fast hour starts, it is advisable not only not to start on holidays, but also to do this not on the eve of the weekend.
Admins often make mistakes and most of them lead to negative consequences. In fact, miscalculations can be quite easily avoided - the main thing is to have a working spirit and a desire to make a quality product that will bring profit not only to the creator, but also to investors.