Useful Crypto Trading Tools

For a successful crypto investment, a trader needs to constantly monitor the market situation. If a hammer in a bolt on special instruments, then trading will be chaotic. With this approach, the results can hardly be called satisfactory. Experienced hucksters recommend using special tools to improve convenience when working with cryptocurrency.
What kind ? - find out below, EnjoY🍺
TradingView and Crypto Trading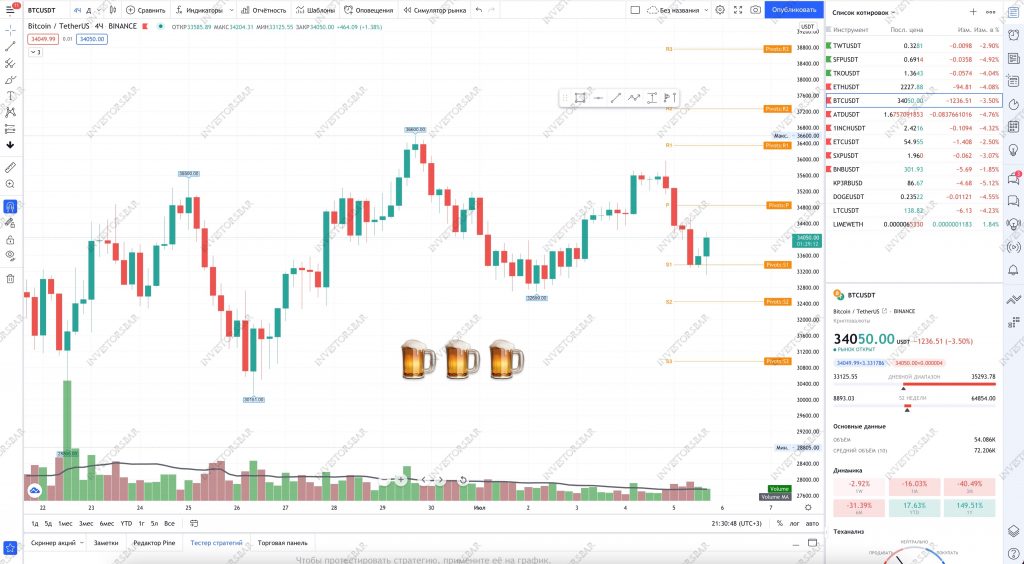 TradingView Is the most popular resource used not only by crypto traders, but also by traditional players who trade on stock markets. This site is provider real-time exchange data for many brokers and major exchanges. Online TradingView you can get acquainted with the current analytics and other information that will be useful in trading. The service also helps to conduct online broadcasts to track transactions of other traders.
Tools available on site TradingView, also help to compare quotes, add indicators on the chart, track correlation between assets. In addition, users can install a convenient application on their smartphone. TradingView... This will allow you to track the dynamics of the markets away from home.
Another feature of the service TradingView - availability of its own cloud language with syntax Pine script... Using it, you can create your own strategies. Configuring alerts Is another useful option. The trader has the option to add up to 12 different conditions: change indicators indicators, growth or drop prices, change strategies and so on.
To the list of other useful functions TradingView can be attributed:
testing a working strategy;

customization of various types of charts;

export of various graphic data;

the ability to add indicators on top of indicators;

the ability to connect to multiple brokers at the same time.
In addition, the site regularly publishes news of financial markets and fresh analytical data. I strongly recommend using Desktop version - an application on Windows & Mac OS, instead of the Web version. Speed, smoothness, interface - much more convenient... By signing up for a trial subscription to 30 days, you can use all the functions, add the necessary indicators, make up your lists, mark them. After the end of the trial period, ads will appear again, and lists, indicators and other goodies from the paid version will stay with you forever... Add new truth already NOT will come out ...
CoinMarketCap and Crypto Trading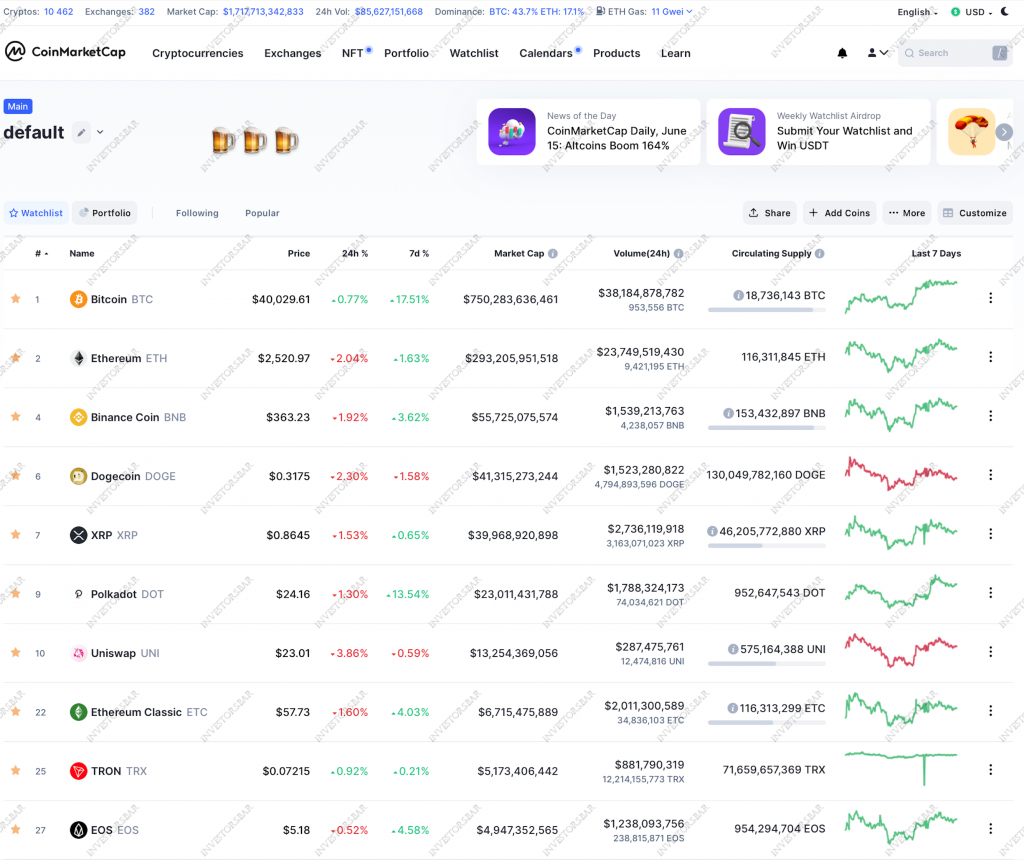 CoinMarketCap - popular resource for cryptocurrency capitalization and chart monitoring. It is important to note right away that the advanced tools on this site absent... However, here you can find a huge amount of useful information for crypto traders.
Cryptocurrencies can sort according to certain parameters, as well as track coins according to the necessary sectors... Users CoinMarketCap also available own blog, which constantly publishes digests on various types of cryptocurrencies.
What opportunities open up CoinMarketCap:
monitoring of cryptocurrency pairs on various cryptocurrency exchanges;

tracking price dynamics for different time periods;

block explorer: allows you to find information about the state of blockchains;

filter cryptocurrencies by different criteria, which allows you to compare coins in individual sectors.
Whatchlist Is another popular tool. It has combined currency converter, news and other useful functions.
A couple of articles above, see the most dense review and reviews of the service ➡️ Coinmarketcap.com - home delivery🏠
CoinGecko and Crypto Trading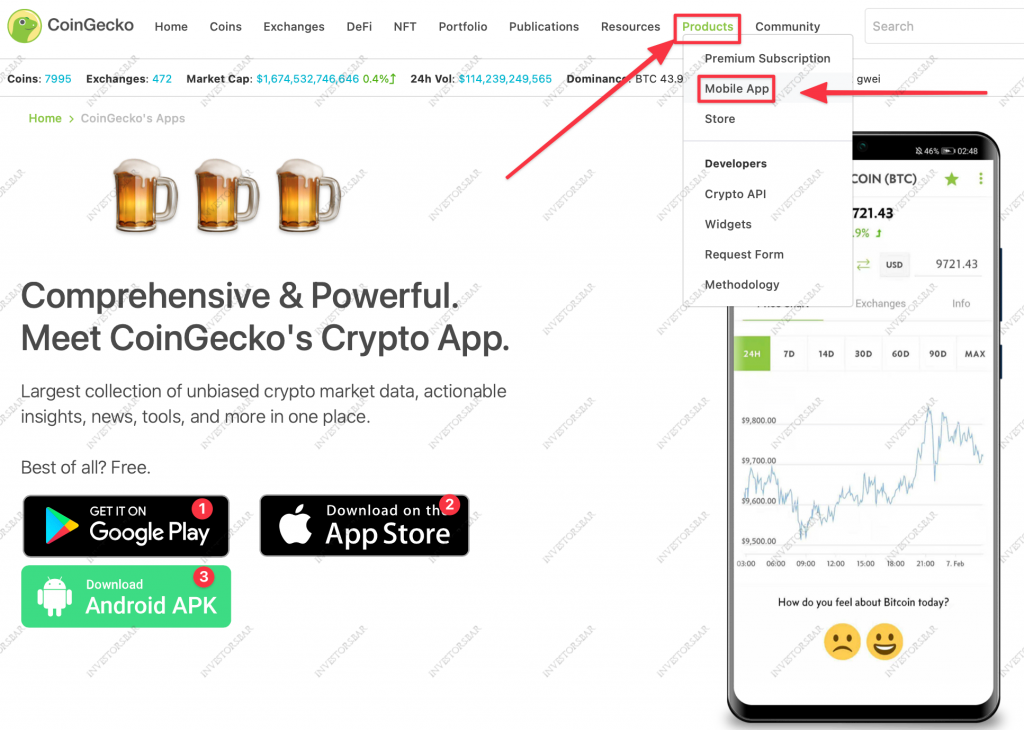 CoinGecko - is worthy alternative CoinMarketCap... On the site CoinGecko you can customize cryptocurrency charts. The service offers its users more flexible graphics. Thus, you can track the dynamics of the cryptocurrency by days, watch и weeks и years... The site also has integrated graphics TradingView... The following tools are available to users: indicators, comparison of quotes, as well as tools for drawing on charts.
Learn Zen and deal with Geka will help this article Bartender ➡️ Use me completely - Coingecko.com🦎
Blockfolio and Crypto Trading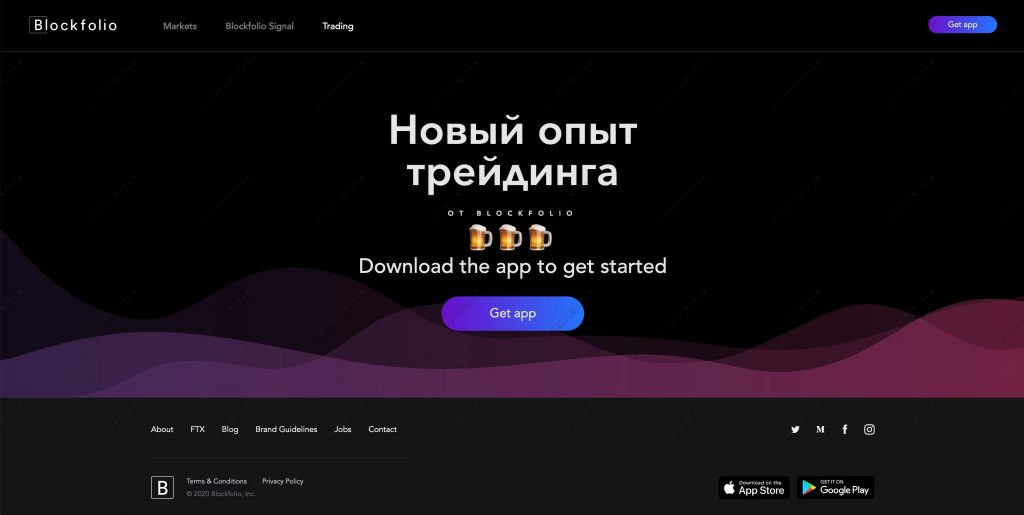 Developers block Folio created an advanced service for analytics and monitoring of investment cryptocurrency portfolios. Not so long ago block Folio merged with crypto-exchange FTX... Thanks to this, a new platform for traders can be launched.
block Folio Is a mobile application designed for multiplatform tracking. With its help, you can quickly receive information about selected crypto projects. Using the application, it will be possible trackhow the investor's crypto portfolio is changing. As a rule, traders use several sites... Therefore, it is very problematic to track all assets in different places. block Folio supports about 500 trading platforms, and also allows you to track assets on several sites in one application.
Coinigy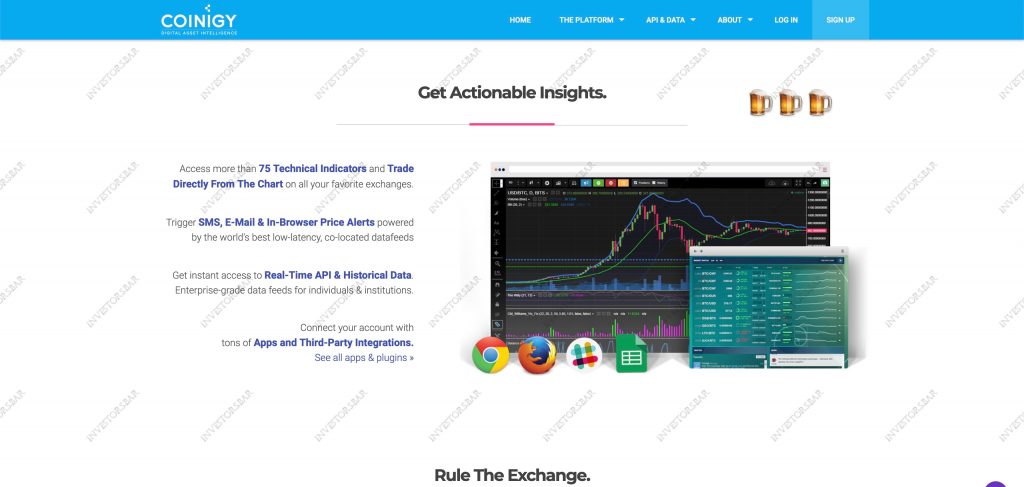 Traders work simultaneously on several sites in different ways reasons... First of all, this approach allows you to achieve great coverage trading instruments and cryptocurrencies. In addition, each crypto exchange offers its own working conditions - Commission for withdrawal of funds also vary.
Coinigy Is a web-based trading platform that allows you to simultaneously connect to several exchanges and trade through one terminal. On the site Coinigy more than 45 crypto exchange. In addition, the platform has access to the history of charts used for backtesting.
Also available to users mobile application and plugins for convenient work with cryptocurrency exchanges. Since the developers Coinigy targeted at a wide market, available to users base tariff and more expensive versions for experienced traders.
CoinMarketCal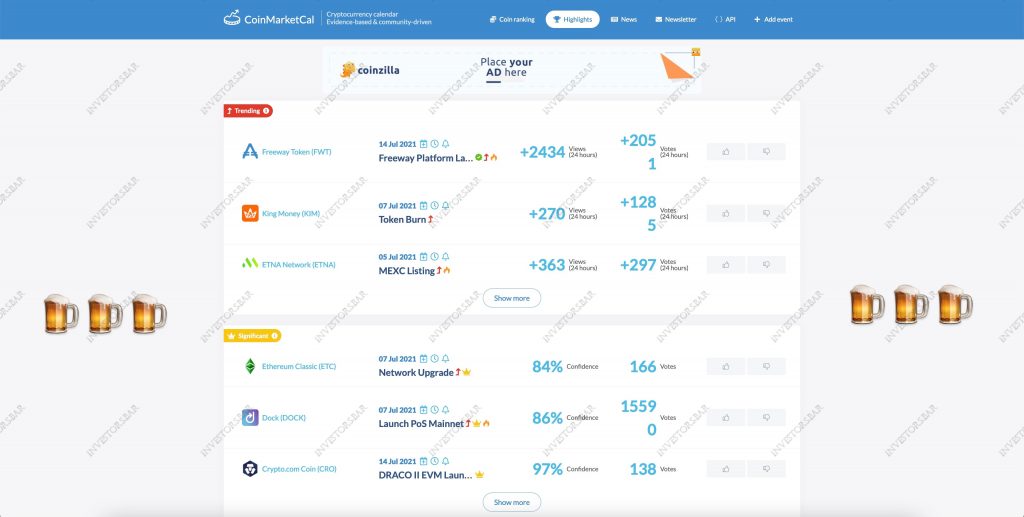 CoinMarketCal Is convenient cryptocurrency calendar, which displays important dates and events even before they occur. Traders use this tool to track updating networks, launch mainnet, hard-hearted and the rest important events.
As you know, news plays a special role in crypto trading - they can influence rates. With tool CoinMarketCal manage to get notice and upcoming changes timely. By the way, all information is published from trusted sources.
Events in this case can be divided by range dates, they are sorted by the following parameters: keywords, tops, cryptocurrency и exchanges, categories... Crypto traders can choose favorites coins, as well as view events exclusively by These... On site, you can also configure alerts events, create your own reminders of the upcoming events.
Coindar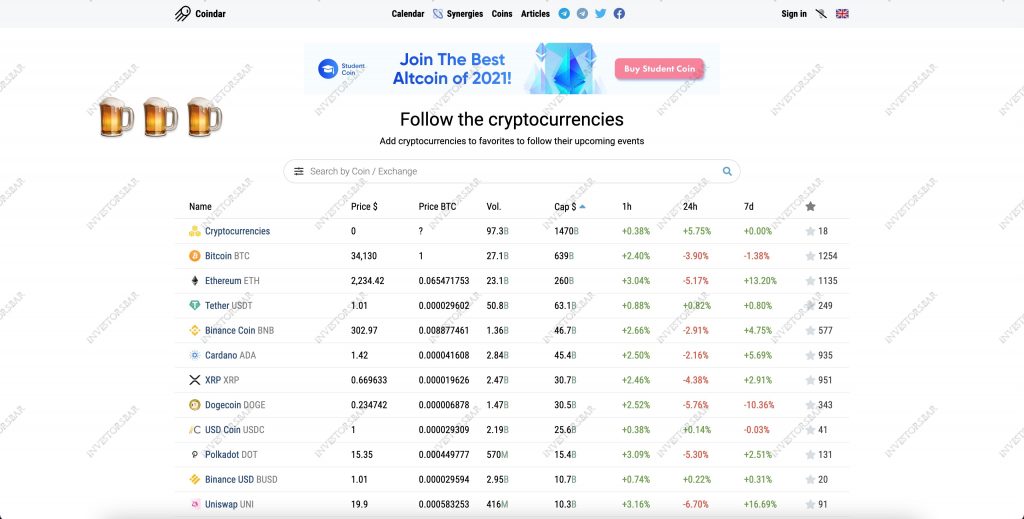 Coindar very similar to CoinMarketCal. Coindar boasts simple interface, it is great for operational event settings. On the site, you can quickly filter events: show only important or display events by elected moments.
Shrimpy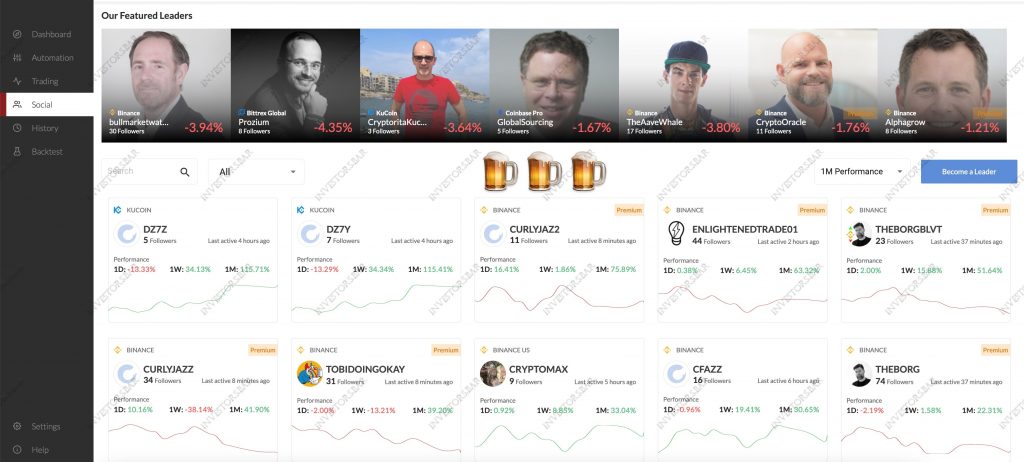 Rebalancing Is the most important component portfolio investing. It is necessary to reduce risks and increase investment indicators. The point of rebalancing is that the holder sells assets that have risen in price and gets more cheap assets. On the site Shrimpy available toolwhich helps to exercise rebalancing simple and fast, as well as test investment strategies using the function BACKTEST.
3commas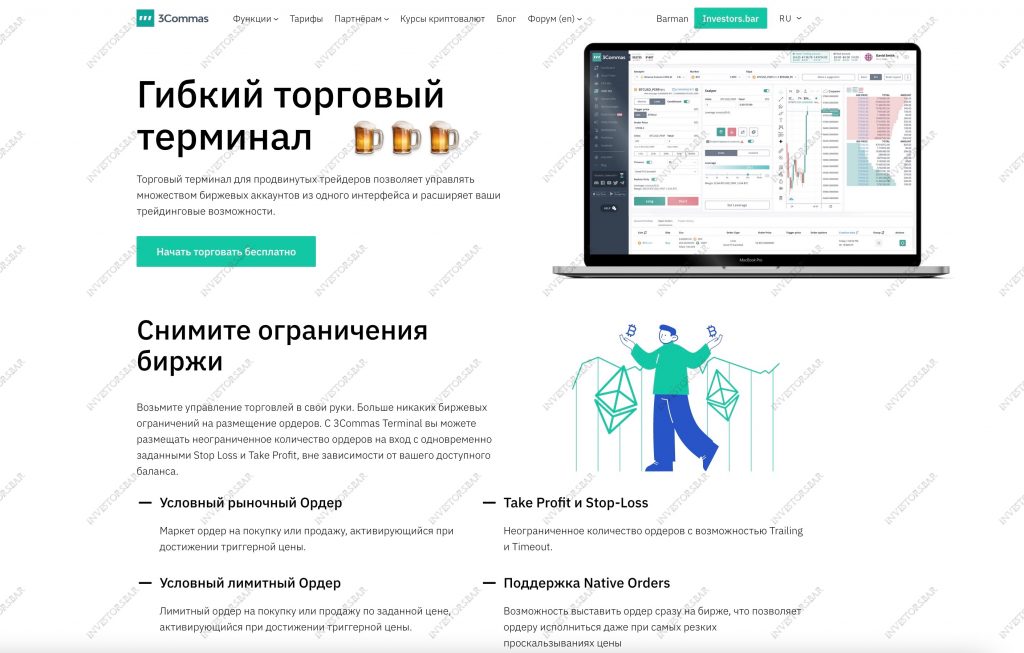 3commas has more advanced tools than Shrimpy... For example, the user has the ability to customize automatic rebalancing every 12 hours.
IntoTheBlock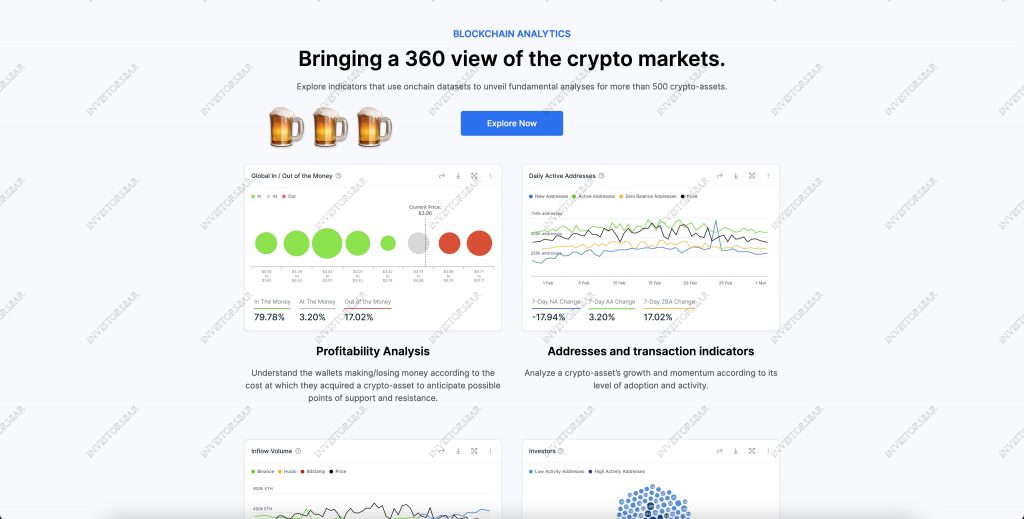 IntoTheBlock (ITB) is a company specialized in Research blockchain. Users can track signals to buy cryptocurrency. As a rule, forecast accuracy is at least 60%. Research is carried out using artificial intelligence. Subscribers are also provided with cryptocurrency indicators and useful insiders... Beginners are encouraged to use DeFi for making correct trading decisions.
Crypto Research Report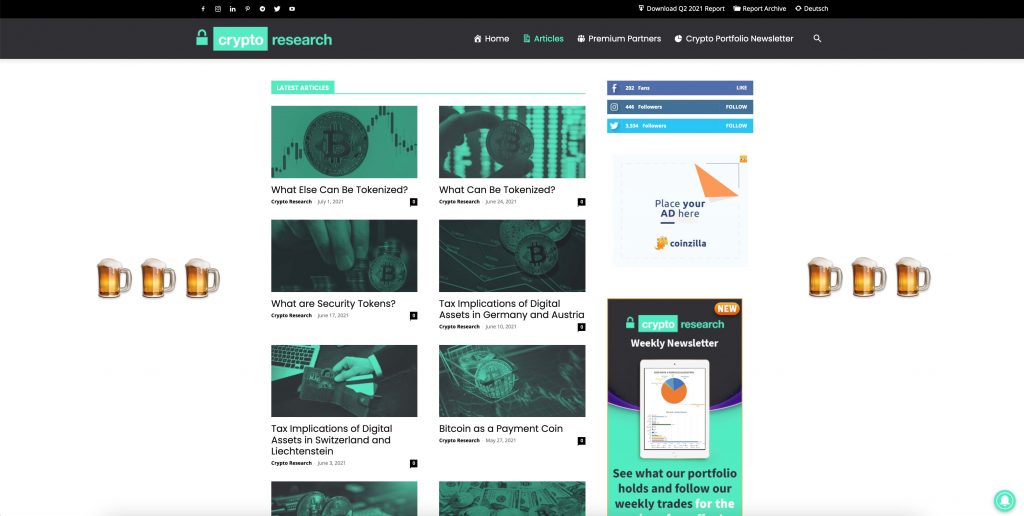 Crypto Research Report Is a research company that publishes quarterly reports on cryptocurrencies. The reports submitted include the following information:
interviews with analysts and experts;

fundamental and statistical analysis of the crypto market;

forecasting based on investigated information.
After registering on the service, you can completely is free download the report.
Defi and Crypto Trading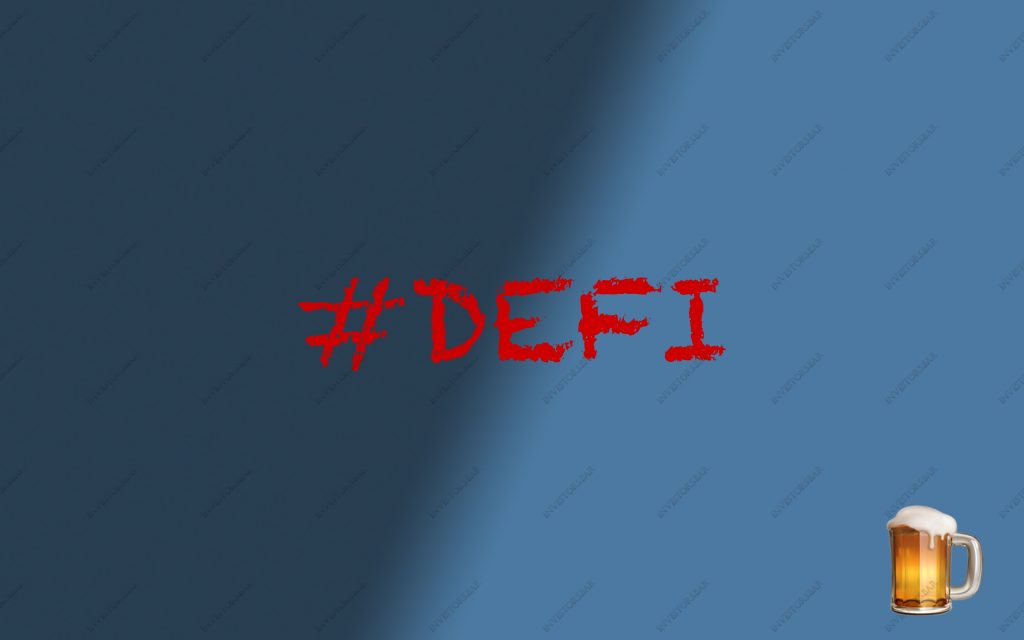 Conclusion
Every trader needs advanced trading tools. With their help, it will be possible to quickly master the intricacies of cryptocurrency trading.

📤TG channel: investorsbar_counter
👯TG chat: InvestorsBar
🍺TG Lord of the Bar: контакт
💌Mail: admin@investors.bar